Born 10 October 2007
Just born | 1 week old | 2 weeks old | 3 weeks old | 4 weeks old | 5 weeks old | 6 weeks old | 7 weeks old | 8 weeks old | 9 weeks old | 10 weeks old
Pups 1 week old: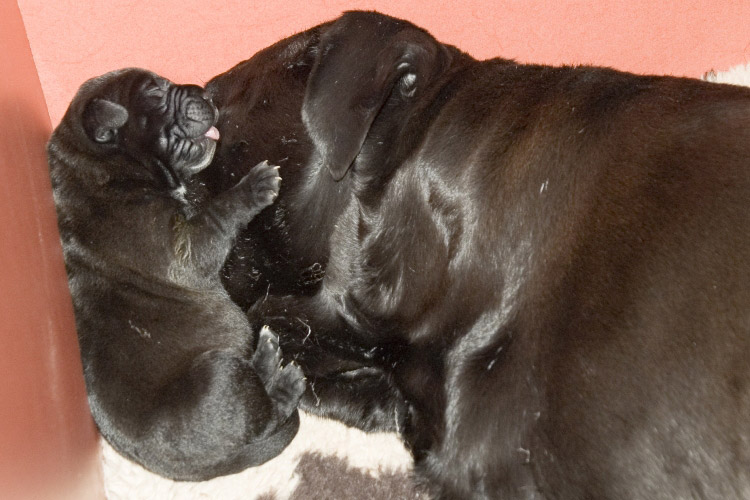 Nancy Koper
+31 (0)6 - 27860907
Heerlen - The Netherlands
nancy@canecorsonancy.info
We bellen tegenwoordig via de kabel. Helaas gaat dat niet altijd even goed.
Zou u ons telefonisch niet kunnen bereiken, of hoort u niets nadat wij opnemen,
stuur dan even een mailtje en dan bellen wij u zo spoedig mogelijk terug.
Home | Over ons | Onze honden | Beschikbare pups | Baasje gezocht | Webcam | De Cane Corso | Artikelen | Socialisatie | Gezondheid | Links | Photogallery | Puppy foto's | Updates | Stamboom database